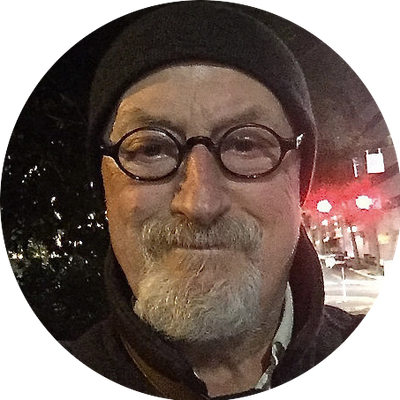 "I have lived my life on the lip of insanity wanting to know answers, knocking on a door, it opens. I have been knocking from the inside!" Rumi

I have spent the last 35 years immersed in the study and practice of psychological and spiritual approaches to personal and interpersonal growth, of emotional and somatic healing, motivated originally by my own patterns of profound suffering and trauma and my quest for healing. In June of 1986 living on the streets of Seattle I was lost, seemingly without hope, suffering from late-stage chronic alcoholism and severe patterns of complex - post traumatic stress disorder. Since June of 1986 and the beginning of my own path of recovery, I have become a vastly experienced teacher and healer, who is renowned for offering his own path and lessons learned from the profound suffering in his life to others for their healing.

I am a specialist in the fields of addiction, emotional and somatic healing, energetics, breath-work, relationship and communication practice and, the teaching of extra-ordinary meditation practices. In assisting others to come back home to the truth of who they are...to a sense of peace beyond travail. As well I am a natural born empath who uses this ever-evolving gift in empowering others in their process of healing. I have been blessed with a gift, from the beginning of my own process of healing, an ability to inspire and create change in human behavior, in others.

Working through education, outreach, and service, as an extension of my work upon myself, I have offered that work in the form of lessons for others in their healing process. With an innate sense of commitment, I have over the years been inspired to help nurture, and heal thousands of individuals, within communities spreading the core message that the power of love can heal all wounds. It is my story, the profound suffering that I experienced and the challenges largely overcome in my own recovery and healing process, that are the foundation of this work.

A master storyteller and accomplished meditation teacher. I serve all sentient beings with as much heart, as I can muster in loving-kindness, in the hope we all may become free. In my journey back from the streets, from late-stage chronic alcoholism and complex forms of ptsd and other forms of shock and trauma, I have navigated through and away from profound levels of suffering and travail. I was compelled, driven from the beginning, aided by many wonderful teachers to begin and maintain a journey of healing back to a love, a peace that passes all understanding that had always resided at the heart of me, though long forgotten. It is this journey of remembering the truth, step by step, away from the suffering...... that I share with others.

Born and raised in London, England UK, I moved to Seattle in 1981 as a result initially of my one and only blind date here in Seattle. I was used to flying to Seattle frequently and by 1981 I had aquired a number of close friends. I have been very fortunate to have traveled the world and seen first hand that people ultimately just want to love and be loved, to be safe and at home within themselves, it's just that they do not know where to look. Out of my pain and suffering and the movement away from all that, step by step...my own work on myself, I now show others the way back home.... found within their own heart space, that has been patiently waiting for their return.